Pedaltown Bike valet at Levitt Shell in Overton Park Memphis TN
Pedaltown Bike Valet is available at every Levitt Shell concert!
The bike valet is FREE every single show this season. Thursday, Friday, Saturday, and Sunday
It opens at 6pm and closes 10 minutes post show
Ride your bike to the Levitt Shell and safely valet with our volunteers while you enjoy the show.
It's all FREE thanks to your friends at Pedaltown Bicycle Company.
They'll be giving away a fun prize at every concert. If you use the free bike valet, you're automatically entered to win!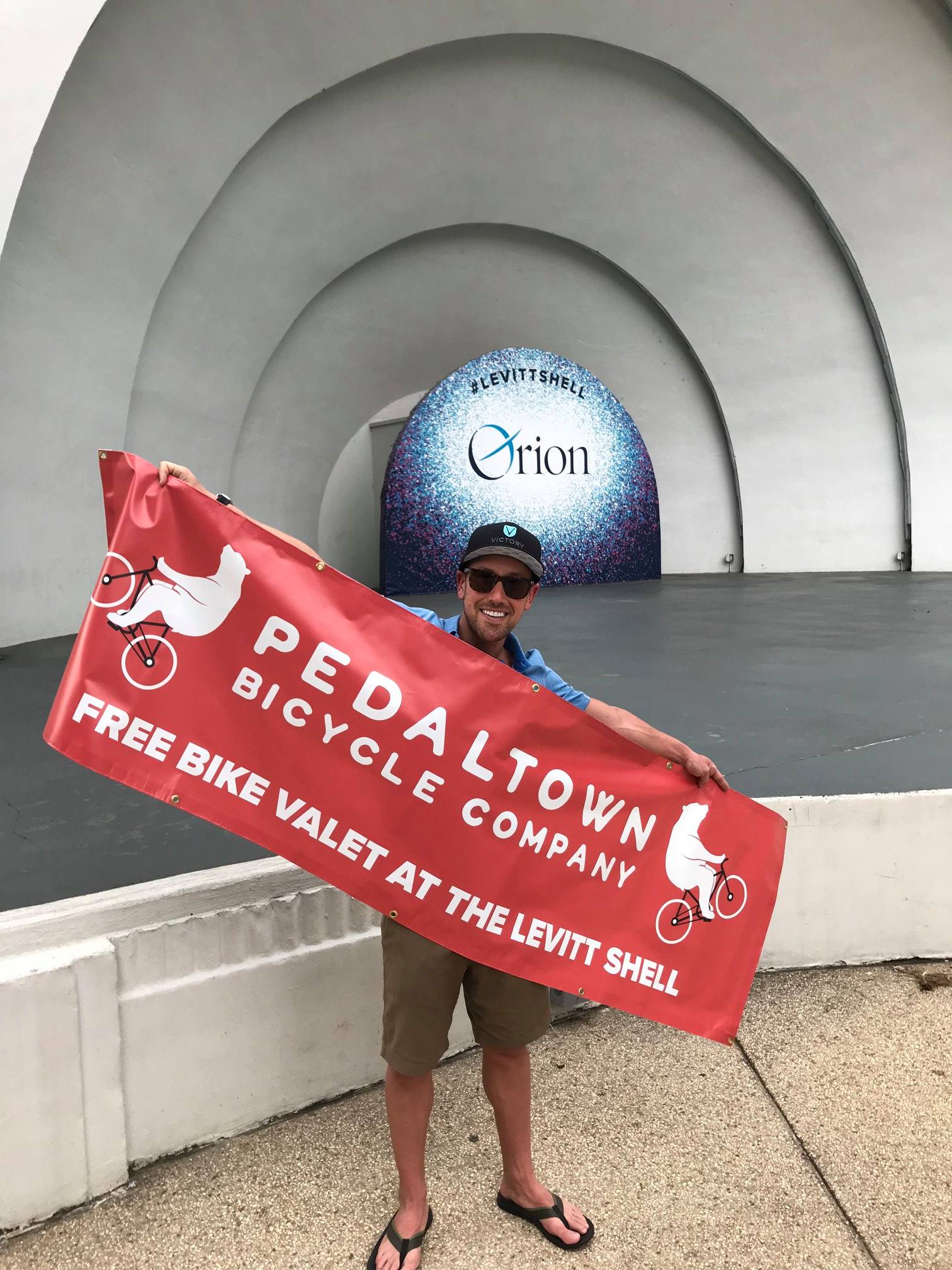 The Patriotic Pops (special guests: Tim Zimmerman and the King's Brass) is playing the Levitt Shell on June 28th. Use the Free Pedaltown Bike Valet and have a chance to win. Learn More...
read more
The Dustbowl Revival are playing the Levitt Shell on June 3rd. Use the Free Pedaltown Bike Valet and have a chance to win. Learn More HERE
read more